San Diego Criminal Defense Attorney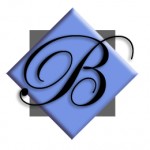 Heather M. Boxeth is experienced and skilled in representing clients accused of crimes in criminal court and advising of the immigration consequences. Heather M. Boxeth makes it convenient to you with hiring one office for both your criminal case and immigration case. You can be assured with all of the information in house, there is not the concern of multiple legal offices representing different interests and needs and attempting to communicate with each other. We have your best interests in mind and work hard to protect them!
Were you accused of a crime in San Diego?
Any person accused of a criminal or immigration offense in San Diego should act quickly in contacting a San Diego criminal defense lawyer Heather M. Boxeth. San Diego has some of the best conditioned law enforcement teams, both state and federal, as well as committed career prosecutors who have every intention to convict you on the charges – whether you are guilty or not. You need an equally talented and dedicated criminal defense attorney to fight for your side if accused of a criminal offense. Whether accused of a serious felony offense or first time DUI, retaining the services of a criminal defense attorney with experience and a proven record definitely matters. It is a well known fact that the talent and quality of a defense attorney has an enormous impact on the outcome of the case. We are the office for you!
We will defend your criminal case in San Diego!
The Law Offices of Heather M. Boxeth is aggressive in our approach to defending criminal and immigration charges, and committed to our clients' defense. We will fight on every front, from the moment of the arrest. Never answer questions or attend a hearing without an attorney there to protect you. The Law Offices of Heather M. Boxeth defends clients charged with any of the following criminal and immigration offenses:
Appeals
Arson
Assault and Battery
Attorney Consultation
Bail Assistance
Burglary
Child Abuse
Criminal Defense
Domestic Violence
Drug Crimes
DUI
Embezzlement
Expungement
Federal Crimes
Fraud
Grand Theft
Gun Crimes
Immigration
Juvenile Crimes
Kidnapping
License Revocation
Manslaughter
Murder
Petty Theft
Post-Conviction Relief
Probation Violation
Rape
Restraining Orders
Sex Crimes
Sex Offenses
Sexual Assault
Theft
Violent Crimes
Warrants
Weapon Offenses
The Law Offices of Heather M. Boxeth criminal defense team is highly qualified to fight for the defense of even the most serious of criminal offenses. Our first order of business is to fully review every piece of evidence that has been gathered against you and to identify any violations of rights that may have taken place. If law enforcement failed to follow proper procedure, the evidence will not be allowed in court. No evidence means no case and those who have had their constitutional right violated often have their cases dismissed. Seeking other evidence that could exonerate you or increase the reasonable doubt that you are the guilty party is critical, and these defense actions must begin at once.
Defending Criminal Cases in San Diego
Courtroom talent is a specific skill that not all attorneys have. In fact, presenting a case in court is partially an ability to "perform" in front of a jury. The better the presentation, the more compellingly and convincingly the case is presented makes a difference to juries in San Diego. Knowledge of criminal law is not enough in serious crime cases – you need a powerful defense lawyer that knows how to bring a case to a jury and affect the outcome through their presentation. Boxeth & Associates strongly urge you to contact our firm at once if accused of a crime. Your future can be largely predicted by the attorney you choose to represent you. The Law Offices of Heather M. Boxeth will fight relentlessly on your behalf.
Defending San Diego Criminal Cases
The Law Offices of Heather M. Boxeth to aggressively defend your case in court.