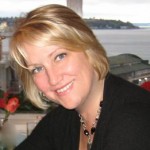 Heather M. Boxeth holds three degrees; Juris Doctorate, Masters of Education with a Multicultural and Bilingual Emphasis and Bachelor's Degree. Heather M. Boxeth is a private criminal defense and immigration attorney. She is a former public defender. She is knowledgeable on the crossover between immigration and criminal law and frequently provides expert consulting to criminal attorneys with respect to the immigration consequences of a client's conviction and/or plea deal.
She also advises immigration attorneys on cutting-edge immigration-court arguments why a given conviction does not trigger removal, and provides post-conviction efforts to clean criminal records to avoid immigration consequences.
She is fluent in Spanish, often represents Spanish speaking clients, and welcomes your calls in Spanish.